Navigating your Identities Abroad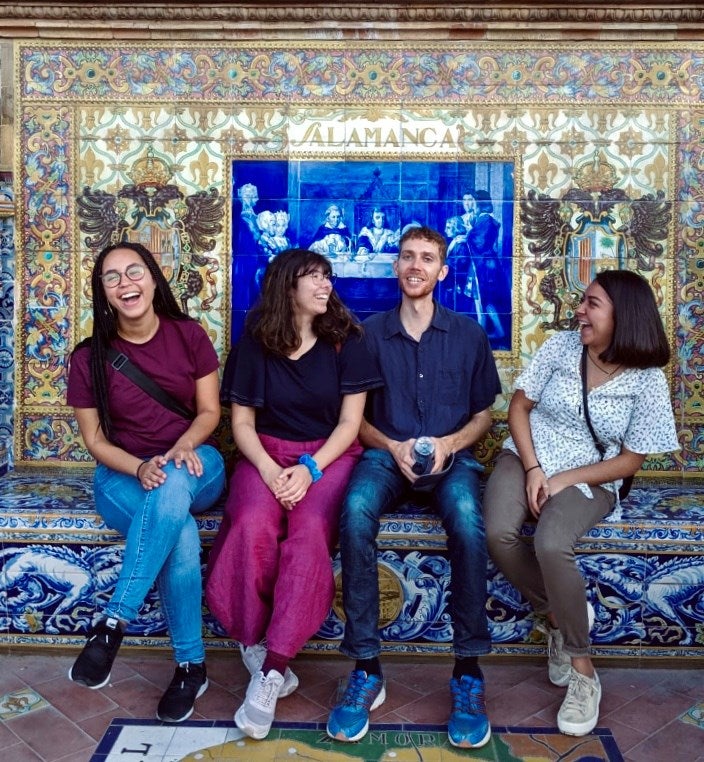 When traveling abroad, it is important to reflect upon your personal values and identities in order to better anticipate areas where you and your host culture might be similar or different. In order to better appreciate and understand cultural differences, we first have to have a good understanding of our own culture and intersectionality.
Additionally, the Study Abroad Office recognizes that students with certain identities may have unique questions or concerns when it comes to studying abroad. We are committed to helping all students find a program that meets their goals while providing them with a rich and fulfilling personal experience. The Study Abroad Office strives to make sure that all our study abroad programs and affiliations are inclusive and safe for students regardless of their sexual orientation, ethnic/racial background, or other identities. Our program partners and our team's goal is to support your needs before, during, and after study abroad. We invite you to explore the following pages we have prepared with information and resources for specific populations. We recognize that this information is not comprehensive to supporting students from diverse backgrounds; instead we hope it serves as a starting point to begin a dialogue with our staff and other mentors/advisors regarding navigating your unique identities in a new culture or country.
If you identify as a member of a diverse group not represented here, would like additional resources, or have specific questions or concerns, please let us know at sao@uic.edu so we can support you in your pursuit of study abroad.
Explore various identities and resources for international travel Heading link
Click each tab to learn about considerations and resources for a few different student populations.