UIC Navigator Scholars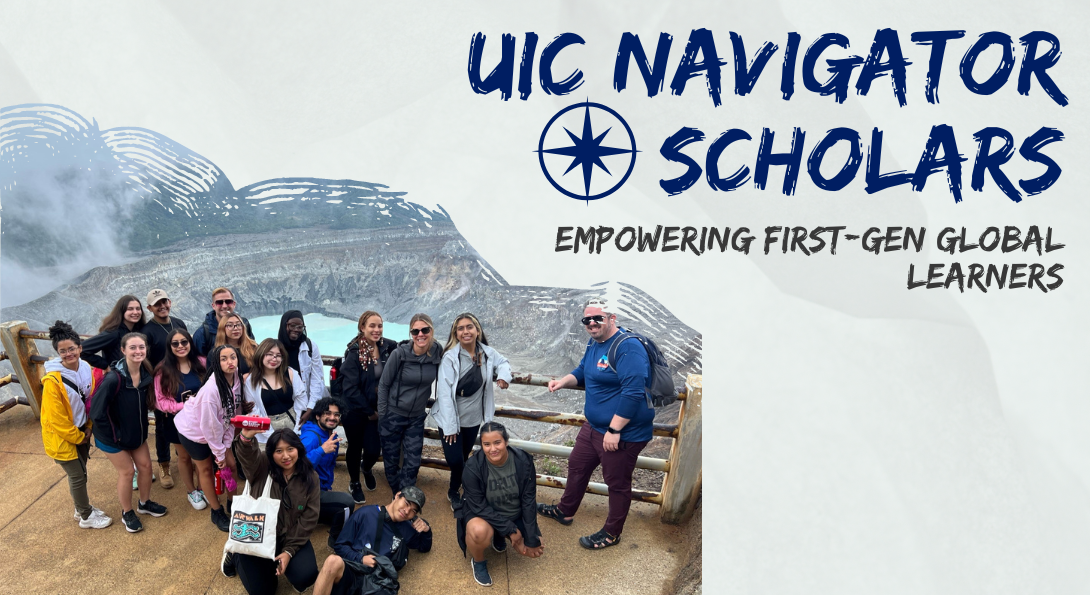 The UIC Navigator Scholars program is a unique scholarship program designed to empower first-generation college students to engage in education abroad.
Formerly called the FirstGen Flames Abroad program, the Navigator Scholars program is designed to award first-year students whose parent(s) did not complete a bachelor's degree with a scholarship to study abroad.
The scholarship is unique in that it is awarded at the end of the first year a student is at UIC giving them the rest of their academic career to plan for participation in an education abroad program. The scholarship is dedicated funding students have to study abroad.
In addition to providing funding for an education abroad experience, the UIC Navigator Scholars program is a student leadership program with a strengths-based pedagogy. Navigator Scholars participate as a cohort in online modules designed to prepare them for their education abroad experience. Additionally, once a semester UIC scholars participate in a summit focused on professional development, leadership, and intercultural competency development.
The UIC Navigator Scholars program supports our mission of increasing access to education abroad and empowering UIC's students to become intentional learners and graduates with increased global awareness.