Get Started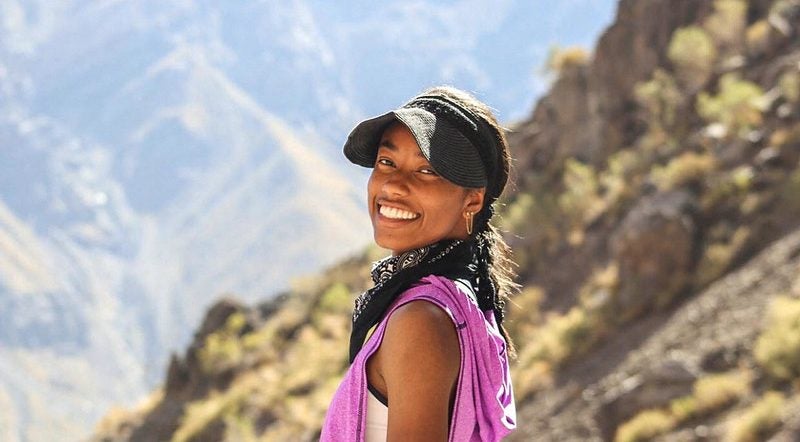 Getting started on the study abroad process is easy! We are so excited you are taking this step and the Study Abroad Office is here for you throughout every stage.

Below are the steps you will need to complete to apply to the UIC Study Abroad Office. Please note that several programs have a separate application process that you will have to complete after finishing the following five steps.
First Step

First Step Advising Sessions are mandatory for all study abroad applicants as a starting point for the application process.

The presentation will review how to select a program that aligns with your academic, personal, and professional goals, the application and course approval processes, financial aid policies, and scholarship opportunities.

Click here for more information on how and when to attend a First Step Info Session.

Application Deadlines

It's never too early to start planning your study abroad term, so if you are planning for a future term you may be able to apply earlier than the dates listed below. Please reach out to us to see if we're accepting applications for your selected term and program!

Eligibility Requirements

UIC's basic eligibility requirements to apply to a program are as follows:

Be a current degree-seeking UIC student. Some programs may be open to non-degree seeking students.
Will have completed one semester (12 credits) at UIC by the time of your study abroad program*.
Be in good standing both academically and according to UIC's Community Standards.

Please make sure that you are eligible to apply to the Study Abroad Office as well as your selected program. All programs will have different requirements that you have to meet (class standing, GPA, course prerequisites, etc). To find these requirements, please use our Program Search to find your selected program's page.

*some programs may be open to first-year and/or transfer students

Choose a Program

You have three options when it comes to choosing a program that works for you:

Use our Program Search Tool

Attend Drop-In Advising

If you haven't narrowed your search down but need some guidance in selecting a program, we have advisors available each week. This option is great for you if  you are planning farther in advance or don't know where to start. Click here for more information about our drop-in hours.

Schedule a Consultation Appointment

If you have narrowed down your search to a specific country or region but need some guidance in selecting a program, you can schedule an appointment with an advisor that has expertise in that region. This option is great for you if you have started your own research and need some help navigating the differences between programs.

Click here for more information on how to schedule your appointment.

Apply to your Program

Once you have selected a specific program and are ready to apply, visit the program brochure in our Program Directory and select the "Apply Now" button on the righthand side. The application process will take place in the Flames Abroad Portal and you will be able to start your application the semester before your term abroad.

To complete the application process you will also need to schedule a Program Advising Appointment with a UIC Study Abroad Office advisor. During your appointment you will discuss scholarship options, review your cost sheet/budget, discuss visa/immigration requirements, and review the course approval process.

For more information on how to find your advisor and schedule your appointment, please click here.