Academics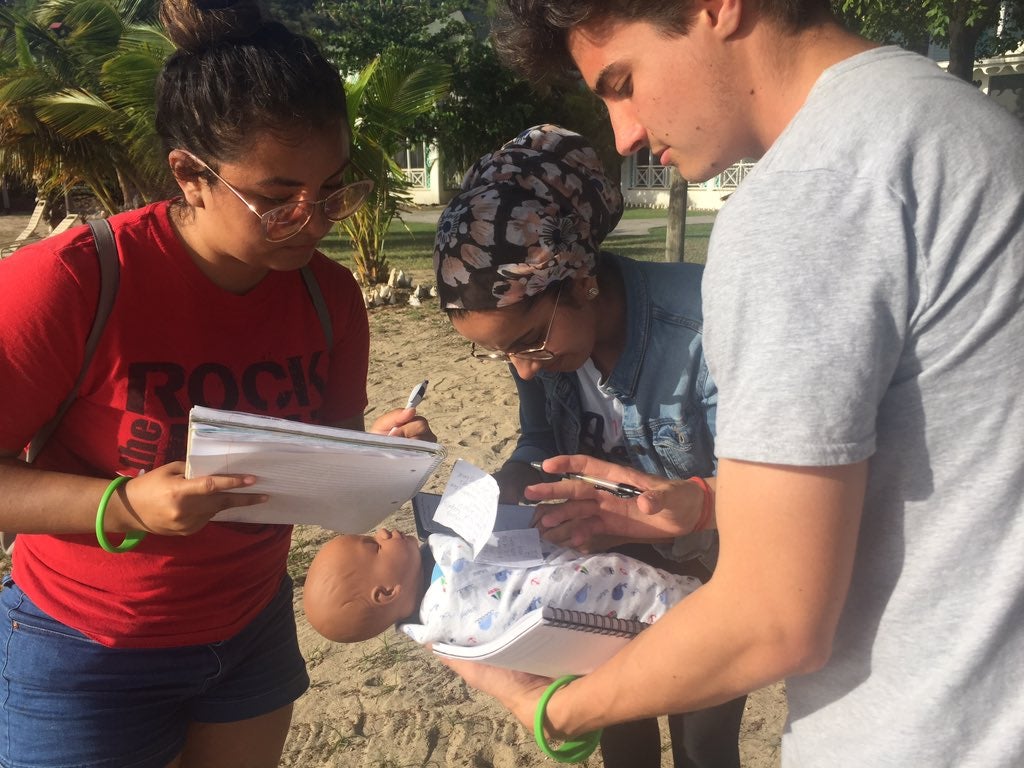 At its heart, studying abroad is first and foremost an academic endeavor.  All of UIC's programs abroad are credit-bearing and will contribute towards your UIC GPA.  As such, it is important that you take your study abroad experience seriously and select a program on which you can succeed while advancing your academic goals.
One of the unique aspects of studying abroad is that you may have the chance to experience the educational system of another culture. Sometimes, students can find the expectations and teaching styles of professors abroad different than those they are used to at their home institution. Make sure you are doing your research to understand what the academic environment of your host country is likely to entail.
The Study Abroad Office is fortunate to maintain partnerships with many reputable academic institutions and organizations around the world.  Through collaboration with UIC's academic units, we vet programs and partnerships to ensure that they meet UIC's expectations for providing a quality academic experience and that students have opportunities to receive UIC credit that counts towards their degree requirements. Additionally, we consider whether or not institutions and organizations are accredited by the appropriate accreditation agencies in their respective countries, and when necessary, have important U.S. accreditation markers such as ABET for Engineering or AACSB for Business.
Please refer to the pages within this section for information on study abroad by discipline, credit and grading policies, and registration for study abroad courses.
Academic Overview by Program Type Heading link
UIC has three main types of study abroad programs: faculty-directed, partnership, and exchange programs. Learn more about the academic structure of each type of program by exploring the content below.
Faculty-Directed Programs

Faculty-directed programs are programs developed and led by UIC faculty members.  The coursework offered on a faculty-directed program is typically comprised of UIC courses, so you will easily know what specific UIC credit you will receive for participating on a faculty-directed program. In some cases, UIC may also partner with an organization or institution in the host country to provide a course option taught by a local faculty member.  In such cases, a UIC course equivalent is identified so you are aware of the UIC credit you will receive.

In terms of the academic experience on a faculty-directed program, you will be in class with fellow UIC students.  While some programs do make limited use of classroom instruction, most programs benefit from the local environment, meaning class becomes highly experiential. You may have a guest lecture in the morning and then take a walking tour or guided visit of a museum in the afternoon. There are a host of exciting activities that these programs include and the type and nature of such activities will depend on the program. These social-cultural excursions and academic field trips provide a rich medium for you to unpack the concepts which you are learning about in class.

Partnership Programs

Partnership programs involve a partnership between UIC and a vetted third-party provider or organization that coordinates study abroad programs.  There are a few different models, however, generally, the provider, or partner, maintains study centers in countries around the world where students may take classes. Occasionally, these partners will also work with local universities affording you the opportunity to take some classes with local students.

Coursework offered on partnership programs tend to be taught by local professors hired by the partnering organization or by faculty members based at the local universities with whom they partner.  Accordingly, you may encounter cultural differences within the classroom, so it is a good idea to research what the classroom experience is like before your program.

Partnership programs frequently include academic field trips and social-cultural excursions to provide students with opportunities to learn about and engage with the host culture and to bring the concepts which they are learning about in class to life.

Exchange & Direct Enroll Programs

Exchange and direct enroll programs are often described as being for the more independently-minded student. On an exchange or direct enroll program, you study at a university abroad with whom we have an agreement.  You enroll directly in their classes and are, in effect, an international student for a semester or academic year.

These programs can be a great fit for students interested in furthering their language skills since you typically have to be proficient in the host language in order to follow along in your classes.  Furthermore, you are in classes with students of the host country, therefore you have many opportunities to connect with and learn from locals as opposed to being in a U.S. bubble.

You can anticipate encountering many cultural differences on campus and in the classroom, but most universities have dedicated international student staff who are there to support your academic success.
Now that you know the academic value of study abroad, visit this page for tips on choosing the right program for you!