Scholarships
No title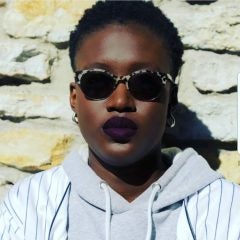 "One of the things that holds people back is monetary fear, there are plenty of scholarships out there for you to be able to go abroad and sometimes pay less than you would at UIC."

Neuroscience, Yonsei University, Seoul, South Korea

|
Browse UIC Study Abroad Scholarship Options
There are a variety of nationally competitive, regionally focused, UIC housed, and program sponsor scholarship opportunities for study abroad.
Additionally, in order to help make study abroad financially accessible to as many students as possible, we have negotiated with our academic partners to create automatic grants for every UIC student accepted into their program. These grants are deducted from the program cost. For a complete list of these click here.
Fall 2021 scholarship applications are now open! Deadline for all UIC study abroad related scholarships for Fall 2021 has been extended to April 15, 2021!
No title
In addition to the Study Abroad Office scholarships on this page, the UIC Office of External Fellowships is a great resource for both internal and nationally competitive awards.
No title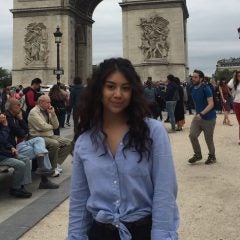 "Financially, I wasn't sure I would be able to study abroad, but thanks to the SAO I was able to find and apply to scholarships that helped me."

Sociology and Gender and Women Studies, CIEE, Paris, France

|
Get Study Abroad Scholarship Support
Do you need additional assistance identifying scholarships specific to you? Would you benefit from a brainstorm or essay review session with a study abroad advisor?  Contact the Study Abroad Office for a one-on-one consultation or attend one of our regularly scheduled funding and scholarship workshops.