Course Approval and Credit Policies
Title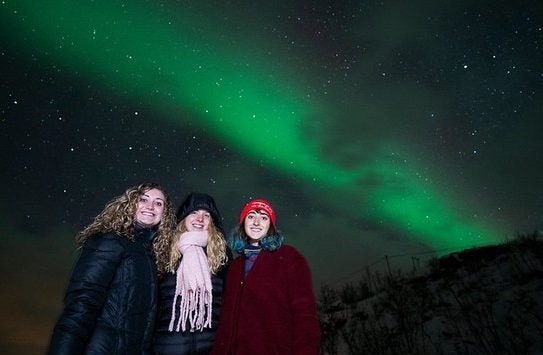 As a UIC Study Abroad student you will be a guest student at an institution that has a formal agreement with UIC. You are subject to and must comply with all the rules, regulations, procedures and policies in effect at both UIC and at your host institution or program provider. You must follow enrollment requirements of your host institution or program provider, as well as those of UIC. You are also subject to and must comply with all the laws, rules and regulations governing your host city, county, state and country (or their cultural equivalent). Click here to review the UIC Community Standards and Expectations Abroad.
Academic Credit Policies
Students on any UIC Study Abroad program can expect to earn UIC credit for all courses that appear on the host institution's (or program provider's) transcript, including failed courses as long as they have been pre-approved by the appropriate signatory. However, UIC credit will not be awarded for the following:
Internships that are not pre-approved by the appropriate academic advisor
Courses that do not appear on your official transcript from the host institution
Courses that you have already completed at UIC with a grade of "C" or better
Courses that would not normally be provided through any UIC Academic Unit (e.g. Knitting)
Course Approval Process
All students who study abroad must work through a course approval process with a study abroad advisor and all appropriate academic advisor(s). Our advisors will review the appropriate Course Approval Form with you during your Program Advising Appointment.
This form is used to identify the courses you plan to take during your time abroad and to get the necessary department approvals for the equivalent UIC courses and/or degree requirements for which you will receive credit. This form also determines what type of credit you can receive for each course and which level it will be approved as. You can be awarded major, minor, General Education, or elective credit and may be anywhere from 100-level to 400-level.
All courses you plan to take abroad must be documented on the Course Approval Form. Should you need to add any courses while on-site, please reach out to your study abroad advisor to receive a new Course Approval Form to send to your academic advisors. This needs to be completed within the first ten days of your program.
Grades/Grading Policies
All study abroad participants are required to complete their program courses for credit and a grade. All such grades will be converted to UIC letter grades, per UIC's Courses and Grades policies, which will ultimately be reflected on your UIC transcript and will be factored into your cumulative GPA, regardless of performance in a particular course. Credit is only given for grades earned in coursework approved during the application process. Changes in courses must happen within ten days of the start of the program and with explicit written approval from your department and/or college. It is your responsibility to make sure that a copy of the approval is submitted to the SAO.
Pass/Fail Grades
Only letter grades of A though F are acceptable for transfer to the student's UIC transcript. There is no Pass/Fail, Satisfactory/Unsatisfactory or other assessment. All courses must be taken for a letter grade.
Auditing Courses Abroad
The Study Abroad Office does not permit students to audit courses.
Incompletes
"Incompletes" are not permitted under any circumstances.
Study Abroad Transcripts
It is your responsibility to make sure that the UIC Study Abroad Office receives your transcript from abroad. The Study Abroad Office will process your grades up to one year after the end of your study abroad program. While your grades are being processed, your UIC transcript will show DF (deferred) or NR (not received). The physical transcripts should be mailed to:
UIC Study Abroad Office
Attn: Maggie Miller
University Hall Rm 502, MC 227
601 S Morgan St.
Chicago, IL 60607
Students cannot expect to graduate at the end of their study abroad semester. Instead, graduation should be postponed by at least one semester to allow enough time for processing the student's grades. Please discuss your graduation plans with your study abroad and college advisor.
If you have an unpaid balance with your study abroad program, your transcript will not be released and a hold will be placed on your UIC student account.
For any questions regarding the status of your transcript from abroad once you have completed your program, contact Maggie Miller in the Study Abroad Office.