Budgeting & Planning
Step 1: Review Program Budget with Your Study Abroad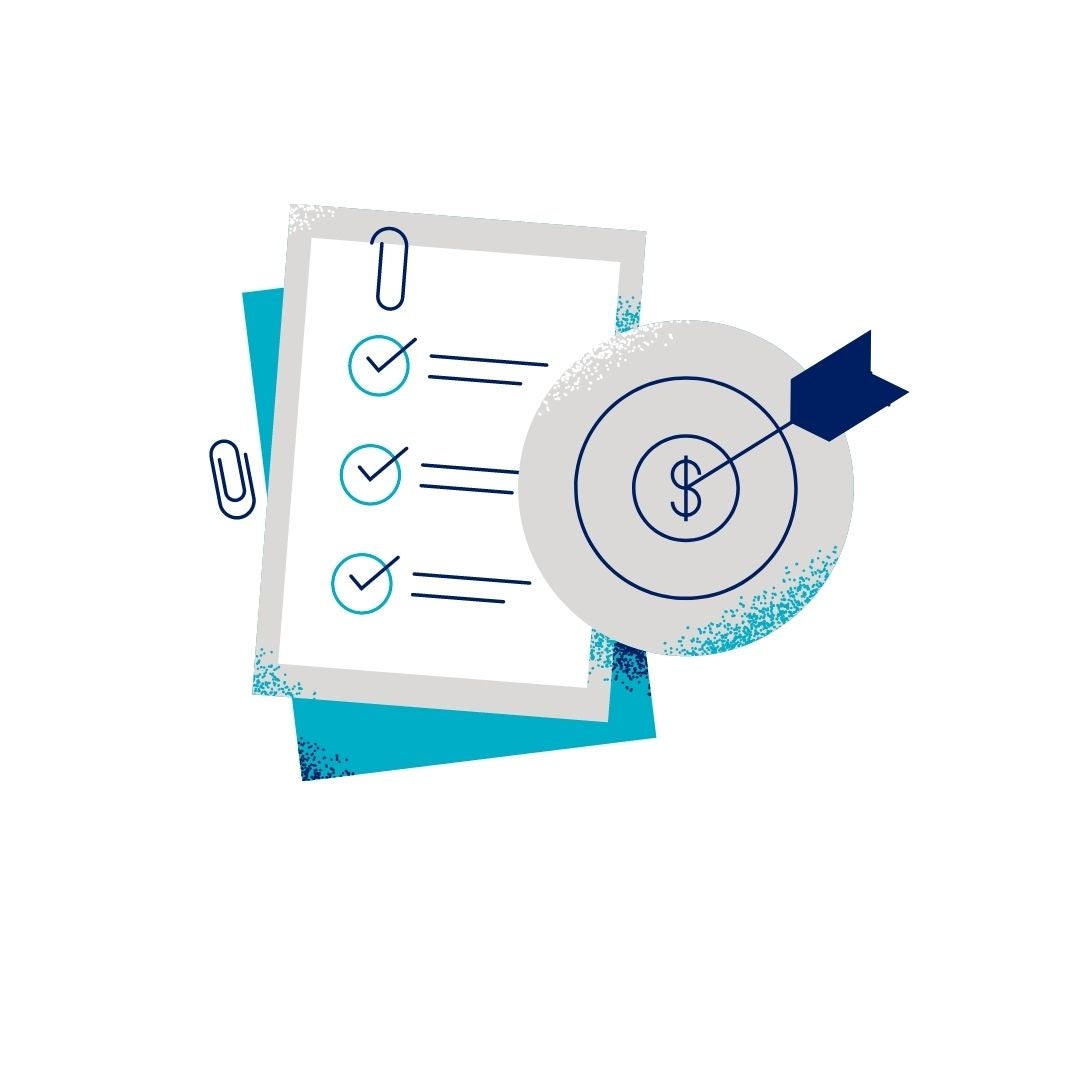 Once you have selected a program, you will create a budget with your study abroad advisor during your program advising appointment. Should you receive financial aid, this budget is shared with the office of financial aid. Your financial aid may be adjusted based upon the updated cost of attendance for the term you are studying abroad.
In your advising appointment, your advisor will review estimated amounts for the cost of attendance, additional expenses, and where to pay your study abroad fees to. At that time, your advisor will also review scholarships and other funding options available to you.
Budget
No Title

This budget includes the following estimated program costs:

Application Fee
Tuition & Fees
Room and Board
Field Trips/Other
Program Required International Insurance
Study Abroad Administrative Fee
Campus Care (If Applicable)

*If you are eligible for an automatic discount or a cost differential, this will be indicated on this budget as well

Additional Estimated Costs

Additional estimated costs you will need to budget for:

International Airfare
Passport/Visa
Immunizations & Vaccinations
Books and Supplies
Local Travel
Personal Expenses
Meals not covered in R&B
Step 2: Research Costs of Living Abroad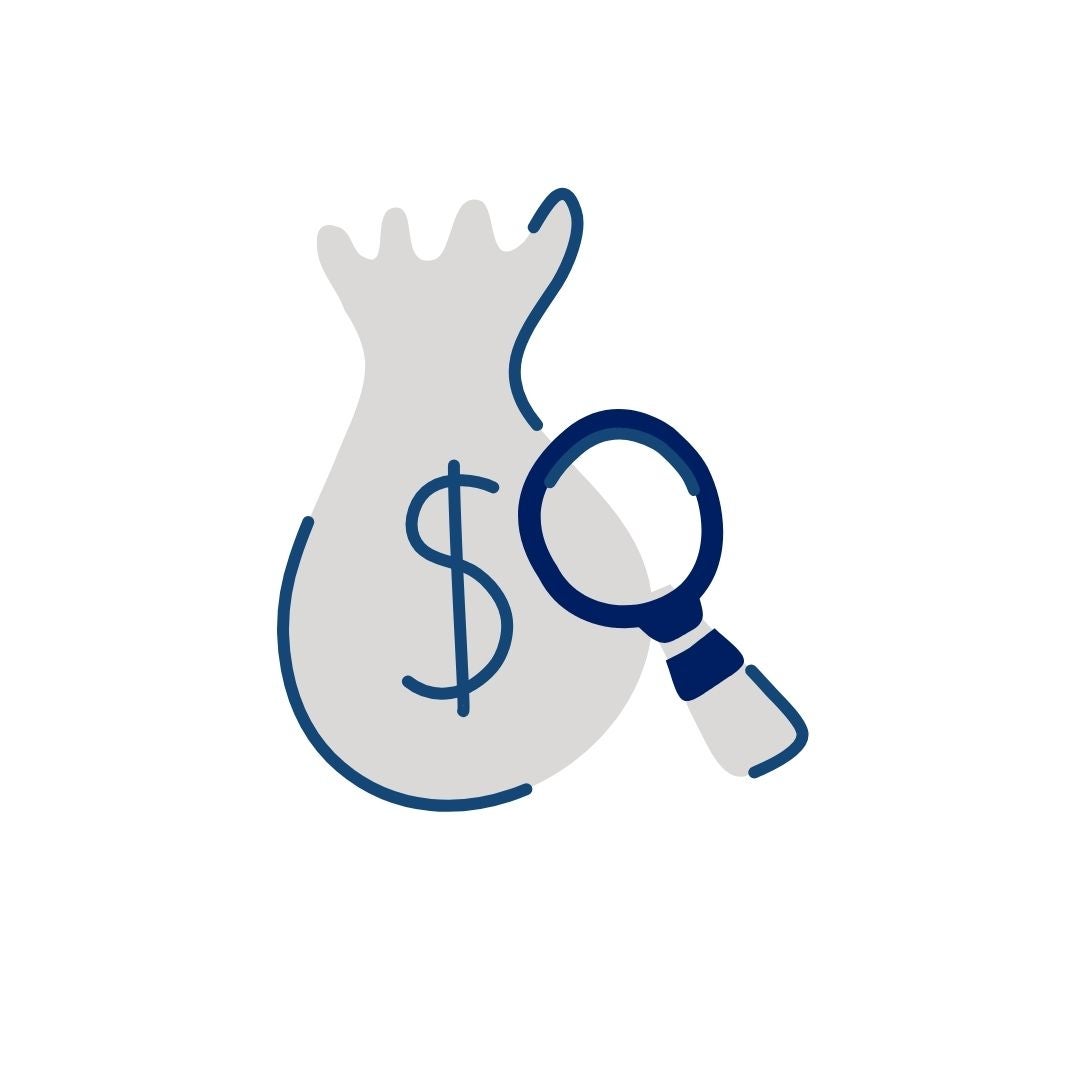 The cost of living varies greatly by program location.  Europe, Australia, and some countries in Asia tend to be more expensive than other parts of the world. Major cities and popular tourist destinations can also be more expensive in terms of daily living expenses.  Many non-traditional locations, smaller cities, or rural locations tend to have a lower cost of living. There are many online blogs, websites, and country guidebooks that can give you an estimate for all expenses you may have to account for abroad such as groceries, local transportation, entertainment, personal expenses, travel, and dining.  One recommended resource is expatistan.com. We also recommend you connect with UIC study abroad alumni and read blogs and testimonials from UIC study abroad students and other college students who have studied abroad on your particular programs. Make sure to read budget related information provided by your program.
Your program page will have a tab outlining tuition and fees, housing, estimated costs for food, airfare, and other living expenses in your host country.
Step 3: Create Your Personal Budget
Creating a budget and living within that budget while abroad is really important. However, without ample planning this can prove to be more difficult. Knowing what you are spending your money on by creating categories and sticking to those limits will help you stay on track each month.  You can utilize this budget template to plan and track your expenses abroad! Use this tool to calculate budgeted and actual expenses for categories such as bills, meals, local transportation, health insurance, and other personal expenses. You can also begin budgeting several months or years before you go abroad to save monthly and put your savings towards budgeting for study abroad.
No Title

Make an appointment with Hua Kao hkao1@uic.edu  in the Office of Financial Aid and Scholarships to learn more about your personal financial aid package and how it may be adjusted for your term abroad to account for the new cost of attendance
Review the difference in cost between what you are currently paying at UIC and what you will be paying abroad. If it is more, how will you make up the difference? Consider scholarships, financial contributions from family members, community-based funding, and setting up a budget now so you can save for study abroad.
Some partners can be flexible on when you will pay the program cost.  If you need to set up a payment plan, please be sure to contact them directly up front to make those arrangements. If you do decide to set up a payment plan, you will need to account for this on your budget.
Make a special note of when your financial aid will be dispersed. This will impact how you budget for paying your bills and allocating your spending money.

No title

Reference the budget sheet that the Study Abroad Office will provide you to determine what expenses are not included in your program fee and develop a funding plan for how you are going to cover these costs.
Clearly establish what your anticipated additional expenses will be, then build estimated amounts out by month for the time you are abroad.
Reflect on what you value spending your money on. Is it entertainment? museums? concerts? dining? travel? or are you trying to focus primarily on the program and your studies to save money?  Your program offers a lot already so that will certainly keep you busy and engaged!
Think through how much you normally spend on personal expenses in the U.S. and do some research on how that might change or be adapted abroad
Once you have thought through your additional expenses, set limits for each category and stick to them! Make tough decisions.  You will likely need to say no to some opportunities in order to stay within your planned budget.
Track your expenses.  Meals and personal expenses can add up quickly, so be sure to document everything you are spending money on so that you can stick to your budget and make the most of your experience.

No title

Utilize a budget worksheet or budget checklist to plan your budget prior to departure. Many students have relied on apps to help track their expenses and purchases in real time such as Mint or Numbeo.
Know the conversion rate between the U.S. and different countries you may travel to or study in. You can look it up using an online currency converter or download the OANDA phone application.  The rate will change daily and monthly depending on the market.  Remember to update your budget when you arrive to account for any changes in the currency conversions.
Contact one of our Study Abroad Student Ambassadors to learn more about how they budgeted abroad.
Read some helpful student blogs and resources from Diversity Abroad below.

Ways to Save

Flights: You are going to want to weigh the cost of conveniences and price when deciding what flight to purchase to get to your study abroad destination as well as any national or continental flights you may purchase for independent travel.  "Basic Economy" tickets tend to be more affordable; however, you are then required to pay for all additional expenses such as baggage and have limited options in terms of making changes or cancelling flights. You can sometimes find cheaper flights if you are flexible on your dates or flight plans. Less direct flights can be more affordable, but may come with more hassles and opportunities for luggage to be lost or delayed.
Food:  Many programs include meals in the housing plan. Homestay options tend to be your most affordable housing option as they come with 2-3 meals per day. If this is the case for your program, try to eat as many meals as possible with your housing as that is something you have already budgeted for and is included in your program cost.  When grocery shopping, find out which local stores are low cost.  Try to buy local products that are more affordable and traditional as opposed to splurging on products such as peanut butter that can be more expensive abroad. Many local vendors or outdoor markets often have more affordable food options. If you are living in an apartment, try cost sharing with your roommates and cooking together to lower waste and the cost of food.

When traveling, it is often ideal and a great way to get to know a new place to try the local cuisine. Try to be strategic about budgeting for your food explorations. Maybe plan one "splurge" meal for your trip. When you are out and about site-seeing, many students recommend packing a sandwich or a travel lunch you purchased from the grocery store to save money. Additionally, when you are planning your lodging for a trip, many hostels offer daily breakfasts included in the cost of the stay or have access to a kitchen to prepare your own breakfast.  Take advantage of the local festivals as well. In some parts of Europe, you will find the food at festivals, such as the Christkindle markets in Germany or Ferias in Spain, are not only low-cost, but delicious and showcase the local cuisine!

Toiletries: U.S. brands may be more expensive abroad than they are in the U.S. or your home country. If you have a particular item that you cannot live without, you can purchase it at home before going abroad to save money.  However, you will find the local brands can satisfy your same basic needs and are much more affordable. Plus, exploring the different local shops for your personal necessities will help you get acquainted with your neighborhood and host destination as well as teach you some valuable language lessons!
Entertainment & Travel: Research student discounts and low-cost or free events offered by your program or in your host city. If you are in a city with a local university, you will find there are a multitude of cheap and affordable social plans to check out. Sites such as timeout.com are great resources for finding out about free and low-cost events taking place in major cities around the world.  In many locations, you will be considered a local resident if you are studying abroad there. There are special discounts for local residents or students. Ask your on-site staff and homestay families for recommendations. Make local friends who can guide you to new entertainment opportunities. Think through what types of experiences are most valuable to you, and budget accordingly. Keep track of your expenses they add up quickly. Always carry your student ID as most historic monuments, museums, or tourist destinations offer discounts or free entry to students. Visit museums on free admission days. Take advantage of free walking tours (although it is customary to tip) or use an application or guide on your phone to make up your own free/affordable walking tour!
Take Advantage of What your Program Offers: Many of our programs come with cultural activities, excursions, and site visits already included in the cost of the program. Some are optional, but if you already paid for it, you should participate!
Step 4: Money Management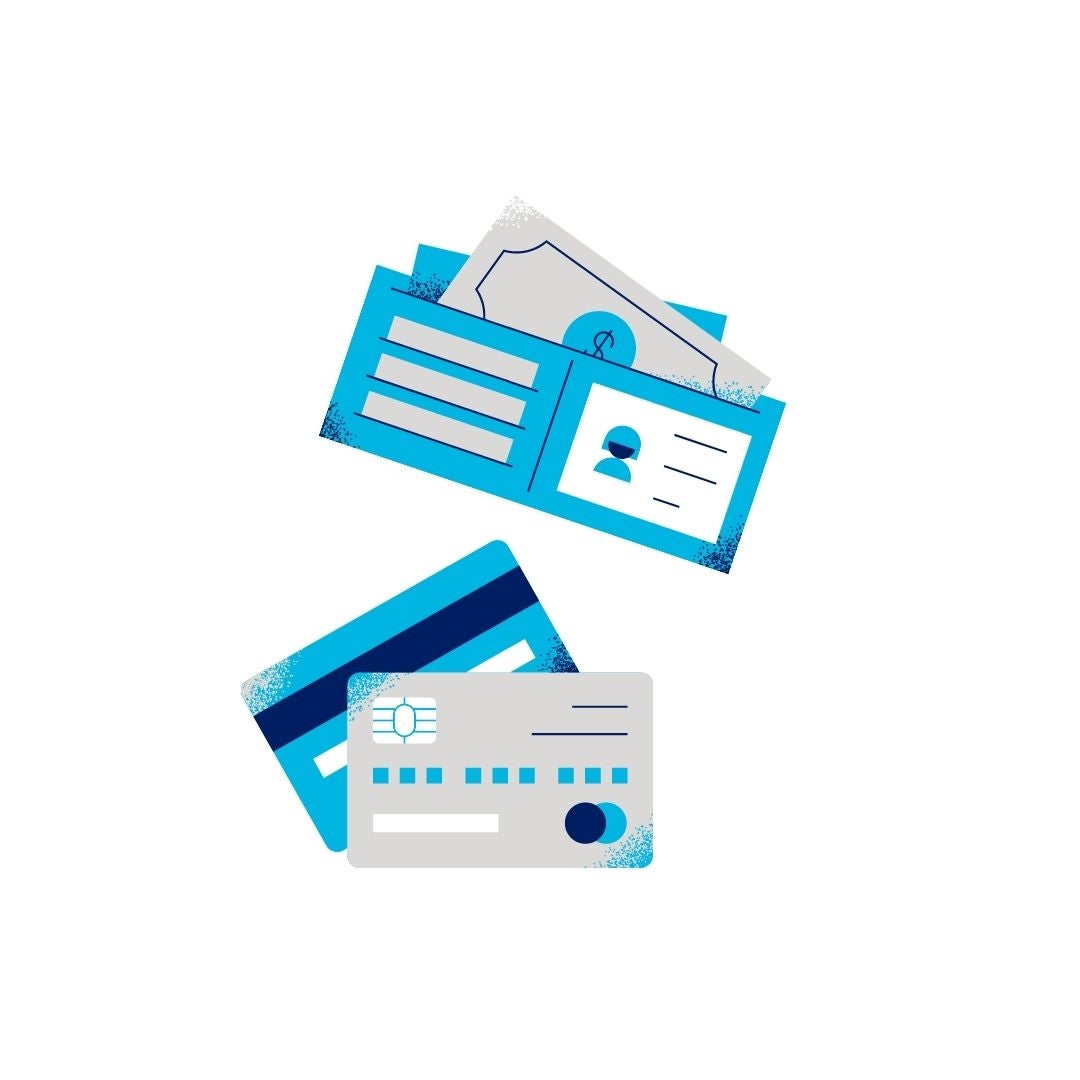 Before You Go Abroad
Contact your bank(s) to let them know you will be traveling abroad. You will need to share the dates and location of where you will be studying.  If you participate in independent travel and plan to use your card in a different location, you may need to notify them you will be traveling in a different country.  It is important to notify your bank because otherwise you may be traveling and your card will be frozen (due to suspected fraud) leaving you with no access to funds.
Find out before you depart what your daily withdrawal limit at ATMs is. You don't want to be assessed overdraft fees while abroad.
Check into ATM fees and foreign transaction charges. Some credit cards and debit cards have free ATM fees and or no foreign transaction fees, while others have extremely high fees associated with using the cards abroad.  Some banks have sister banks abroad that don't  charge fees for ATM usage.  Contact your bank about this!
U.S. debit cards may not work in Europe, Asia, or Latin America, especially if they do not have the EMV chip. This is transitioning in the U.S., but it is important to be aware of.
Verify your card and PIN number's compatibility with machines overseas.
Make copies of the front and back of any debit or credit card you will be taking with you during your time abroad. In the event that your card is lost or stolen, you will have your banking information and also the international phone number to contact your bank to notify them of the lost or stolen card.
Give yourself multiple ways to access your money. Bring a debit and credit card with you. Also make sure someone at home is able to access your bank account in the event that you need an emergency transfer of money.
Make sure you've enabled online and mobile banking to make it easier to manage your funds while abroad.
Create a budget and try to stick to it during your program. Unexpected expenses will inevitably arise, and having a plan in mind for your money while abroad will help you better prepare for these surprises.
While Abroad
Be prepared to pay for most of your daily expenses in cash. Use a debit card to access cash from
ATMs so that you don't have to worry about packing or exchanging US money.
Thefts at ATMs can happen, so be vigilant when taking out money at ATMs. Extracting large sums of money from the ATM and keeping large sums of cash on you (or in your personal space) increases the risk of theft. Be aware of your surroundings when taking out money and cover the pin pad when entering your secure number.
If possible, use ATMs associated with banks. If you see a bank, chances are that there will be ATMs right inside or outside near the bank entrance. These ATMs will be more secure and usually have a lower fee associated with their use.
ATMS in bars/restaurants or not associated with banks are often independently owned and are a magnet for pickpockets or debit/credit card fraud.  Most are ok, just be mindful of your surroundings when using them and be sure they are certified ATMS before using them.
Many countries rely on cash more than credit/debit cards.  Be sure to carry a small amount of cash around with you at all times. Be mindful to keep it in small bill increments to make sure you are less susceptible to pickpockets. You may not be able to use your card for small purchases; some businesses have a minimum on how much can be put on a card.  For purchases that can be made using a credit card, Visa and MasterCard are the most widely recognized.
It is not recommended to open a foreign bank account, rely on personal checks, or rely on less commonly used credit card companies abroad such as American Express or Discover.